Congressman Mike Turner (OH-10) Statement on President Biden's Defense Budget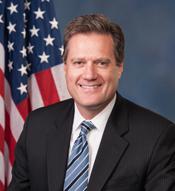 President Biden's defense budget was way late and billions of dollars short. Military leaders repeatedly warned that the U.S. cannot defend against the growing aggression of adversaries like China without adequate defense funding, yet President Biden chose to short-change our Armed Forces. Meanwhile, his budget ramps up domestic spending on liberal priorities. President Biden's budget would further cement America's dangerous path backward — to the Obama-Biden failed foreign policy that embraces our adversaries and weakens the U.S. and our allies.  
I currently serve as the Ranking Member of the House Armed Services Subcommittee on Strategic Forces, where I have jurisdiction over the nation's nuclear arsenal, the Department of Defense's intelligence programs, and also over missile defense systems. I also serve as a member of the House Permanent Select Committee on Intelligence.
I led calls to fund nuclear modernization and was a proponent of a 3-5% increase in the defense budget adjusted for inflation.