Congressman Pat Fallon Calls on Senate and House Appropriations to Provide Robust Funding for HMMWV Safety Mitigation Retrofits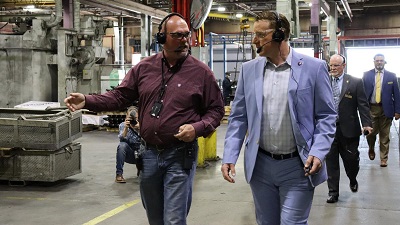 I recently sent a letter to Senate and House Defense Appropriations Subcommittee leadership urging for funding for HMMWV Rollover Mitigation Kits.
This week, we saw another heartbreaking example proving the necessity for the HMMWV Rollover Mitigation Kits program. The HMMWV accident that occurred at Fort Bragg, which killed a soldier and injured four others, is completely unacceptable when the technology exists to mitigate these accidents.
To ensure the safety of our men and women in uniform, our current fleet of HMMWVs must be retrofit for field brake and stability kits, known as Anti-lock Brake System and Electronic Stability Control (ABS/ESC). By retrofitting our current fleet, we are saving the Army and our hardworking American taxpayers from the cost of purchasing entirely new HMMWVs. Our district is home to the Red River Army Depot, who install these life saving retrofits.
It is essential that Congress provides funding for the ABS/ESC program, as it is vital in keeping our soldiers safe. Training alone will not fix this problem. This is an ongoing trend that will continue to occur without robust funding dedicated towards the retrofitting of these rollover kits for the enduring fleet of HMMWVs.