Congressman Pat Fallon Debates the Politically Charged PLUM Amendment to the NDAA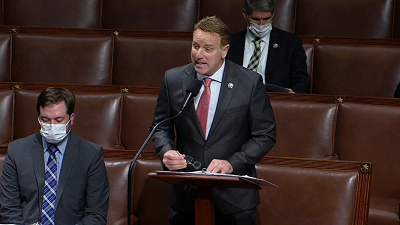 On Wednesday, I spoke on the House Floor in opposition to the PLUM Amendment to the National Defense Authorization Act.
The PLUM Amendment to the NDAA is a redundant and slippery slope requiring the collecting and publishing of information about our federal workforce that neglects the necessary safeguards to protect federal employees. This amendment goes beyond the original intent of a PLUM book by creating a continuously updated website, listing thousands of political appointees and senior government officials, which may dissuade good people from serving in our government. Given that the PLUM book is already accessible online in two separate locations, there is absolutely no justification to authorize $7 million for this measure. 
Not only is this amendment entirely politically charged, it is not related to the Department of Defense. This lies solely within the jurisdiction of the House Oversight and Reform Committee, and the reasoning as to why we are debating this as a measure of the NDAA is absolutely beyond me.