Congressman Pat Fallon Issues Statement on the Russian Invasion of Ukraine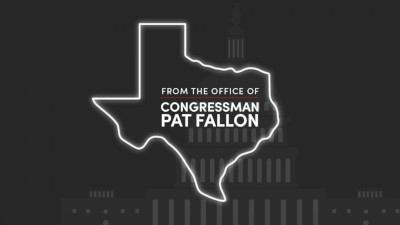 I issued the following the statement on Vladimir Putin's decision to invade Ukraine:
Vladimir Putin's actions tonight are an affront to the international community and to freedom loving people everywhere. His delusional fantasy of forcing sovereign nations to bend to his authoritarian rule must be rejected in the strongest terms possible by every member of the international community. His actions tonight to further invade Ukraine are a threat to global peace and prosperity and must be met with a bulwark of freedom.
It is imperative that crippling sanctions are placed on the Russian economy immediately. Russia must know that its actions are unacceptable and will not be tolerated. It is my hope that this Administration will do what is right and provide Ukraine with the necessary lethal aide and intelligence to defend themselves.
I ask that everyone please join me tonight in praying for the Ukrainian people.