Congressman Pat Fallon Leads Colleagues in Opposing Biden Admin Effort to Cancel Humvee Safety Upgrade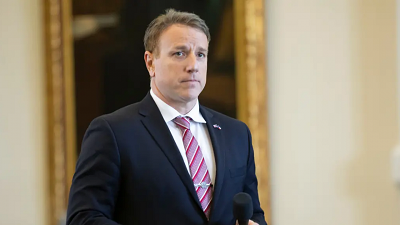 Yesterday, I led thirteen of my House colleagues in opposing an effort by the Biden Administration's Department of Defense to cancel a critically important safety upgrade on High Mobility Multi-purpose Wheeled Vehicles (HMMWV or "Humvees") used by the U.S. Army.
Recent modifications to U.S. Army Humvees that hardened the vehicle's ballistic protection also unintentionally altered the vehicle's center of gravity, making it highly susceptible to rollovers. Since the modification, there have been over 600 rollovers, 700 injuries, and 150 deaths in non-combat incidents. The safety upgrade supported by my colleagues and I would correct this vulnerability by installing anti-rollover technology, protecting U.S. servicemembers from serious accidents, injury, and loss of life.
Teams from Red River Army Depot in Bowie County, Texas, recently demonstrated the value of these upgrade kits through a successful pilot program that implemented the kits on U.S. Army Humvees and laid the framework for a nation-wide implementation of the program.
The safety and wellbeing of our servicemembers should be at the forefront of every decision made by the Department of Defense. This critical safety upgrade would not only protect the lives of our military heroes, it would also save the taxpayer over $12.9 billion by opting to install this technology instead of replacing all the impacted Humvees. I'm proud to lead my colleagues on this important issue, and I urge the Department of Defense to reconsider their position on cancelling the safety upgrade on U.S. Army Humvees.
A copy of the letter sent by my colleagues and I may be found at the link below.
Final Letter to Acting Secretary Whitley re HUMMWV Rollover Kits.pdf(533.84 KB)