Congressman Pfluger Appointed to Homeland Security Committee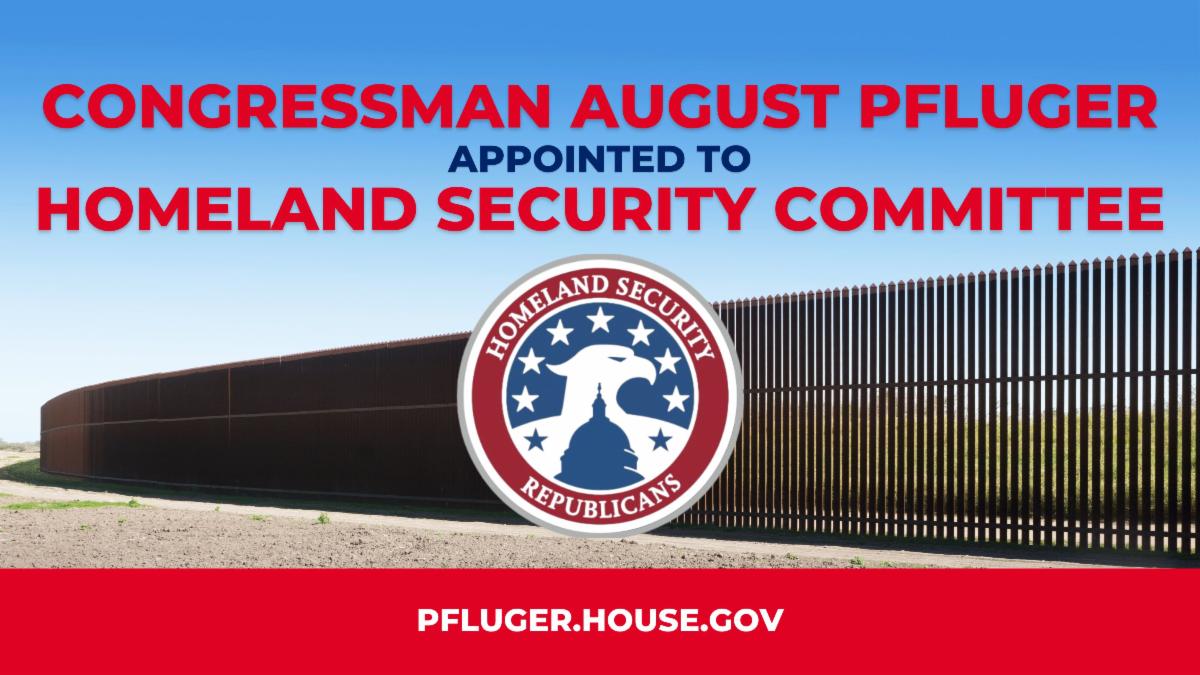 It is a great honor to announce that in addition to my appointment to the House Energy and Commerce Committee, I have also been selected to continue to serve on the House Committee on Homeland Security.
Last Congress, Republicans on the Homeland Security Committee did a lot of good work exposing President Biden's border crisis. I am proud to have served as the Ranking Member on the Intelligence and Counterterrorism Subcommittee and to have led the fight in exposing the number of known and suspected terrorists entering our country and shutting down the DHS "Disinformation Governance Board". 
With our new Republican majority, I look forward to promoting policies to keep our homeland safe and hold this administration accountable for the crisis they have unleashed on Texans.
Click here or below to learn more about the bills I have championed to keep our country safe.