Congressman Roy Introduces Legislation to Posthumously Award the Congressional Gold Medal to CCP-silenced COVID-19 Whistleblower, Dr. Li Wenliang
by Chip Roy
on February 10, 2021 at 12:29 PM
---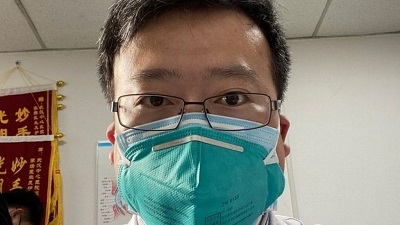 Along with 9 of my House colleagues, I recently announced legislation to posthumously award the Congressional Gold Medal to Dr. Li Wenliang.
Dr. Li Wenliang was the brave doctor from Wuhan, China who first sounded the alarm about the spread of COVID-19. After trying to warn his colleagues about the outbreak, Dr. Li Wenliang was detained and interrogated by the Chinese Communist Party who tried to silence him. In the face of those intense threats, Dr. Li continued to warn others and treat Wuhan patients until he tragically succumbed to the virus himself.
The Congressional Gold Medal is the legislative branch's highest civilian award, reserved for those who have demonstrated distinguished service. Dr. Li's courage in the face of CCP retaliation has proven that he is worthy of this rare distinction.
Awarding Congress's highest civilian award to Dr. Li would not only honor his brave actions, but also call global attention to the Chines Communist Party's lack of transparency, censorship of speech, and inexcusable role in unleashing this pandemic on the world.
Original cosponsors to the bill are: Reps. Brian Babin (TX-36), Warren Davidson (OH-8), Ted Budd (NC-13), Randy Weber (TX-14), Greg Steube (FL-17), Jody Hice (GA-10), Scott Perry (PA-10), Chris Stewart (UT-02), and Dan Crenshaw (TX-02).
Full text of the bill is available at the link here.