Congressman Smith Intelligence Accountability Bill Passes House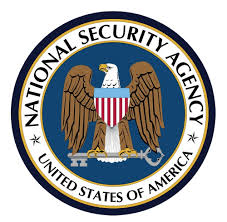 The House of Representatives has passed the Intelligence Authorization Act (H.R. 4681) to ensure that our intelligence community has the tools it needs to protect Americans from terrorist attacks both here at home and abroad. Approved on May 30, the bill also included an important provision to increase accountability within our intelligence community and better protects civil liberties.
The NSA Internal Watchdog Act (H.R. 4533) creates a Presidentially-appointed, Senate-confirmed Inspector General (IG) for the NSA, placing a powerful and independent watchdog inside the agency who is accountable to Congress and the American people. The bill helps assure the public that their privacy is protected while maintaining the tools our intelligence and law enforcement agencies need to keep America secure.
I introduced the NSA Internal Watchdog Act with Representatives Jim Cooper (D-Tenn.) and Jim Himes (D-Conn.).
Our intelligence community has a responsibility not only to protect our national security, but also to respect our civil liberties. Following the terrorist attacks of September 11, Congress gave the intelligence community additional authority to help detect and deter terrorist threats facing our nation. Over a decade later, we are still engaged in a global fight with radical Islamic terrorist organizations. To keep America safe, we must use every tool available to us.
But that does not mean that our civil liberties should be ignored in the name of national security. The NSA Internal Watchdog Act enhances the role of the NSA Inspector General and guarantees there is an independent investigator keeping a careful eye on the actions of the intelligence community. The bill empowers the NSA's internal watchdog to prevent abuses of authority and violations of the law within the intelligence community. By increasing accountability, this bill helps safeguard American lives and liberties.
Under H.R. 4533, the new NSA IG will be able to: Ensure all NSA programs and activities comply with our laws and Constitution.
Recommend new NSA policies to protect our civil rights and civil liberties.
Exercise subpoena power to require contractors and former NSA employees to give testimony in IG investigations, a power that no IG other than the Department of Defense IG currently has.
Prevent personal snooping or any other misuses of NSA programs by rogue employees and contractors, such as investigating ex-spouses.
Challenge, through Congress, any attempted prohibition of an IG audit or investigation due to alleged national security grounds.