Congressman Ted Poe: Why I Voted Against the Budget Bill
by Ted Poe
on December 19, 2013 at 12:25 PM
---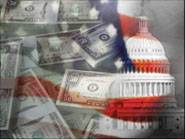 As 2013 comes to a close, I wanted to write you to explain my vote on the recent budget bill and to share with you a few recent highlights.
Last week, the House voted on a budget bill (H.J. Res. 59). Though the media has portrayed this as an ideal compromise, I voted against it for several reasons:
The bill increases current spending limits. Washington cannot continue to spend money it doesn't have—period.
The bill increases airline fees on passengers traveling in the U.S.; some fees go up by as much as 124%. This so-called fee is a not-so-hidden tax. Americans should not have to pay more taxes to subsidize more Washington spending.
The bill cuts one percent from the annual Cost of Living
Adjustment (COLA) increase from veteran and military retiree pension benefits, benefits that were promised when those individuals signed up to serve our country. This could amount to a 20 percent decrease in some military pensions over 20 years. Those who have spent their lives protecting the rest of us should be the last to sacrifice what they have earned in order to pay for even more Washington spending.
Congress should instead cut the billions in aid to countries who are not our friends, like Pakistan. Our veterans are more important than our disloyal and deceptive "allies", and they should be treated as such. That is why, next week I will be introducing legislation to restore funding for military retiree pension benefits, striking the billions of dollars in foreign aid that we give to Pakistan and Egypt and by requiring the federal government to sell its unused land (excluding National Parks and historical sites). Currently, the federal government owns over 27% of total land in our country (equivalent to the size of Western Europe). If this unused land was sold today, it could generate up to $1.1 trillion.
For a review of other legislation that I've introduced and worked on this year, including the Violence Against Women Act, the Exporting Surplus Natural Gas Act and the Preserving American Privacy Act to address privacy concerns with domestic drone use, please click here.