Congressman Tony Gonzales Commends the Passage of the PAWS for Veterans Therapy Act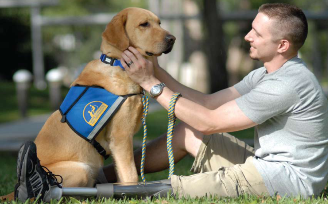 I recently celebrated the passage of the PAWS for Veterans Therapy Act on the House floor. I cosponsored the bill which will carry out a pilot program on dog training therapy and provide service dogs to veterans experiencing symptoms of PTSD and other post-deployment struggles. The PAWS for Veterans Therapy Act passed the House floor and is now headed to the Senate for a vote.
As a Master Chief Petty Officer in the Navy, I transitioned many of my sailors into civilian life and veteran status. Our veterans deserve the best care and mental health tools when they return home. Providing a veteran with a service dog can be a life-altering and life-saving tool for our veterans who suffer with post-traumatic stress disorder or other adverse mental health impacts. I commend my colleagues for working together to pass this common-sense legislation.