Congressmen Gonzales and Pappas Introduce Bipartisan Legislation to Stop Trafficking of Illegal Drugs Through the Dark Web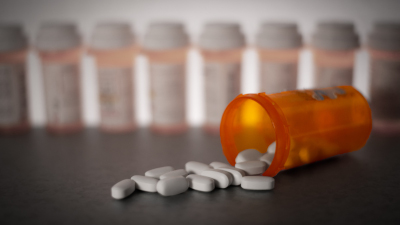 Congressmen Chris Pappas (NH-01) and I recently introduced bipartisan legislation in the House that would increase penalties for drug dealers and strengthen the United States' efforts to stop the trafficking of illegal drugs through the dark web. Senators Maggie Hassan and John Cornyn have introduced similar legislation in the Senate. This legislation is supported by the United States Deputy Sheriff's Association and National HIDTA Directors Association.
"We're seeing the devastating and deadly results of the opioid crisis in both cities and rural areas across the country, fueled in large part by the dark web," I said. "These illegal marketplaces are a hub and a safe haven for some of society's most dangerous criminals, and as these bad actors get more advanced, we need to ensure our law enforcement has the proper tools to crack down on their efforts. I am proud to co-lead this effort alongside Congressman Pappas to help law enforcement apprehend and convict contraband dealers across the dark web."
"Confronting the ongoing substance use disorder crisis requires us to act on multiple fronts, including online," said Congressman Pappas. "Increasing penalties for those caught trafficking drugs online and making permanent the successful J-CODE task force are critical steps that will help continue to crack down on dark web traffickers and keep our communities safe. I urge my colleagues in the House to support this legislation to help get these deadly substances out of our communities, and I thank Representative Gonzales for partnering with me on this important issue."
Specifically, this legislation would:
Increase criminal penalties for someone caught trafficking illegal drugs on the dark web.
Strengthen and make permanent the Joint Criminal Opioid and Darknet Enforcement (J-CODE) task force that leads coordinated international, federal, state, and local efforts to combat drug trafficking on the dark web. The bill would also authorize them to coordinate with non-profits to expand their work. Since its creation in 2018, J-CODE has led to hundreds of arrests worldwide, seizures of thousands of pounds of narcotics, and the closure of several dark web marketplaces.
Direct the Department of Justice (DOJ), Department of Homeland Security (DHS), and Treasury Department to issue a report to Congress detailing the use of cryptocurrency on the dark web and how to address the use of virtual currency for opioid trafficking on the dark web.