Cornyn, Cruz on Nomination of Jason Pulliam as U.S. District Judge in San Antonio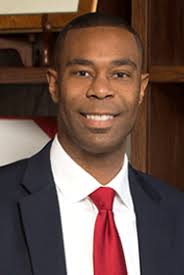 Ted Cruz (R-TX) and I released the following statements after President Trump nominated Jason Pulliam to fill a judicial vacancy on the U.S. District Court for the Western District of Texas in San Antonio:
Jason's record of public service, both as a judge and a U.S. Marine, show his dedication to his country and will serve him well on the federal bench in San Antonio. I commend President Trump for nominating Jason, and I look forward to working with my colleagues in the Senate to confirm him.
"I was happy to recommend Jason to be a district judge on the Western District of Texas," Sen. Cruz said. "His proven record of public service, professionalism, and excellence will serve Texans well, and I urge my colleagues to quickly confirm him to the bench."
We recommended this nominee to President Trump following an extensive review and interview process of the candidate pool by the bipartisan Federal Judicial Evaluation Committee (FJEC). Sen. Cruz and I established the FJEC, a bipartisan panel of leading attorneys in Texas, to help identify the most qualified candidates to fill judicial vacancies. The panel reviewed applications, interviewed candidates, and made recommendations to Sen. Cruz and I. We interviewed the individuals before making our recommendations to the President.
Jason Pulliam is Of Counsel with Prichard Young, where his practice focuses on complex civil litigation matters.  Prior to joining the firm in 2015, Mr. Pulliam served as a Justice on Texas' Fourth Court of Appeals and a judge for the Bexar County Court at Law, handling both civil and criminal matters.  Mr. Pulliam has also served as a member of the United States Marine Corps Judge Advocate General's Corps, serving as defense counsel.  Mr. Pulliam received his J.D., cum laude, from the Thurgood Marshall School of Law at Texas Southern University and an M.A. and B.A., cum laude, from Brooklyn College.