Cornyn, Hatch, Sullivan, Fischer Introduce Bills to Streamline Permitting Process for Highway Projects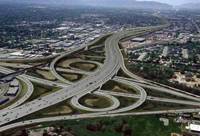 U.S. Senators Orrin Hatch (R-UT), Dan Sullivan (R-AK), Deb Fischer (R-NE) and I introduced three bills today to streamline the permitting process for proposed federal highway projects, which would lower costs and reduce the length of the environmental review process without diminishing federal environmental protections or historic preservation standards by allowing states to assume certain permitting and review responsibilities.
Delays in improvements to our aging infrastructure due to red tape continue to put Americans' safety at risk. This legislation will streamline the permitting process so updates to our roads can be made more efficiently without risk of harming the environment.
"This legislation empowers state agencies, giving Utah's Department of Transportation more freedom and flexibility to approve critical highway and infrastructure projects," said Sen. Hatch. "Importantly, our proposal maintains key environmental protections while also reducing costs for taxpayers. Put simply, it's a win-win for everyone involved."
"America used to be known as a country that built great structures on time and on budget," said Sen. Sullivan.  "Now our roads and other crucial infrastructure projects are often mired in permitting purgatory for years. Every day spent waiting for a permit to be approved is a day of lost wages for our hard American workers, and another day in which economic growth opportunities are missed and our nation's crumbling infrastructure gets worse. This reasonable legislation will empower our states to help our workers build our roads responsibly, efficiently, and on time."