Cornyn, Klobuchar Bill to Reauthorize Anti-Human Trafficking Law Passes Senate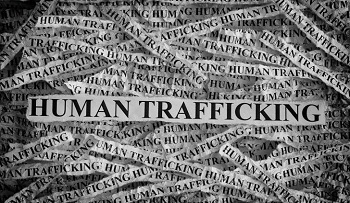 Today, U.S. Senators John Cornyn (R-TX) and Amy Klobuchar (D-MN) released the following statements after their legislation to reauthorize the Abolish Human Trafficking Act, which has strengthened key programs supporting survivors of human trafficking and provided resources to law enforcement officials since becoming law in 2018, passed the Senate and is now headed to the President's desk:
"For the last four years, the Abolish Human Trafficking Act has changed the lives of individuals who have found themselves victims of this heinous crime," said Sen. Cornyn. "I'm glad this critical legislation to eradicate human trafficking and support survivors has passed the Senate and will soon become the law of the land."
"As a former prosecutor, I have seen firsthand the horrors of human trafficking," said Sen. Klobuchar. "This bipartisan legislation will provide prosecutors and law enforcement with the training and tools they need to combat these terrible crimes, while strengthening critical programs that help identify and support survivors and victims."
Background:
The Abolish Human Trafficking Act was signed into law in 2018, and this reauthorization would extend critical programs through 2027 to help combat modern-day slavery. Additionally, it establishes confidentiality protections for victims, prioritizes cybersecurity enforcement, provides funding to states who treat and prevent trafficking within their foster systems, assists victims who have their documentation stolen, improves data collection, supports forced labor investigations, and authorizes funding at the Department of Health and Human Services and at the Department of Homeland Security. 
This reauthorization also extends the life of the Department of Justice Domestic Trafficking Victims' Fund, financed through fines on convicted human traffickers and sexual predators and through an annual allotment from the Community Health Centers Fund. It would reauthorize key Trafficking Victims Protection Act programs that fund restorative services for victims and law enforcement anti-trafficking operations.
This legislation is endorsed by Major Cities Chief's Association, National Criminal Justice Association, National Association of Police Organizations, Federal Law Enforcement Officers Association, Fraternal Order of Police, Major County Sheriff's Association, the National District Attorneys Association, Rape, Abuse, and Incest National Network (RAINN), Shared Hope International, McCain Institute, Rights 4 Girls, Covenant House, Amirah, Human Rights for Kids, the National Children's Alliance, Alliance to End Slavery and Trafficking, Freedom Network, ECPAT-USA,  National Center on Sexual Exploitation, ALIVE, Hope for Justice, the American Hotels and Lodging Association, and Thistle Farms.