Cornyn, Padilla Bill to Allow Unspent COVID Relief Dollars for Infrastructure, Disaster Relief Signed Into Law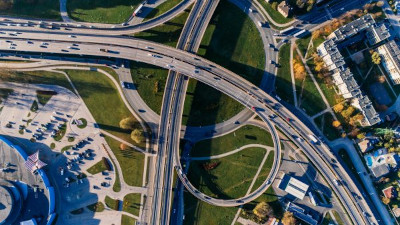 U.S. Senators John Cornyn (R-TX), Alex Padilla (D-CA), Jon Tester (D-MT), and Lisa Murkowski (R-AK) released the following statements after the State, Local, Tribal, and Territorial Fiscal Recovery, Infrastructure, and Disaster Relief Flexibility Act, which would make changes to several categories of infrastructure investments and disaster relief eligible for unspent COVID-19 relief dollars, was signed into law:
"It's been almost three years since COVID-19 brought the country to a halt, and now state and local governments need the flexibility to spend unused pandemic funds on critical projects before they expire," said Sen. Cornyn. "I'm grateful to my House and Senate colleagues for pushing this legislation across the finish line, and I look forward to seeing the positive impact it will have for communities across Texas."
"State, local, tribal, and territorial governments need flexibility to use the resources provided by the federal government to care for and serve their constituents as best they can. This bipartisan effort will help each region of the country respond to the unique challenges they face," said Sen. Padilla. "As we continue to face unprecedented natural disasters both in California and across the country, our bill will also allow our communities to more quickly access the resources they need in times of tragedy."
"I am always going to hold Washington D.C. bureaucrats accountable when they don't treat Montanans fairly," said Sen. Tester. "After hearing from folks in these counties, I teamed up with Republicans and Democrats to overrule this government overreach. I am pleased these resources will be headed to the counties where they can be used to create good-paying Montana jobs and keep folks safe."
"This bipartisan effort will benefit many of Alaska's unified municipalities, who unfortunately were left out on relief funding intended to help address the economic impacts of the pandemic," said Sen. Murkowski. "This legislation resolves the errors that made it harder for those communities to access and use those funds. I want to thank my colleagues for working on this common sense legislation, and for agreeing to a simple fix that will make a difference for communities across Alaska."
Background:
The State, Local, Tribal, and Territorial Fiscal Recovery, Infrastructure, and Disaster Relief Flexibility Act would provide additional flexibility for states, tribes, and units of local government to spend their allocations of the Coronavirus State and Local Fiscal Recovery Funds. The bill allows these funds to be used to provide emergency relief from natural disasters and creates a process for local officials to decline funds if their jurisdictions did not suffer budget shortfalls during COVID, an option not currently available to them. Under this legislation, the cap on how much of the COVID money can be spent on these new purposes would be the greater of $10 million or 30% of the funds. This bill does not place spending mandates on recipients of COVID funding and does not reclaim any distributed funding.