Cornyn Votes Against Democrats' Reckless Tax-and-Spend Budget Bill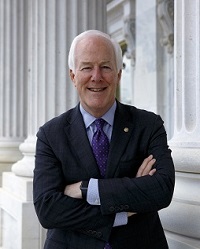 I released the following statement after voting against Senate Democrats' tax-and-spending spree, which according to the Committee for a Responsible Budget could cost as much as $5.5 trillion:

For everything from groceries and gas, to cars and appliances, folks are paying more for everyday items than they were a year ago thanks to Democrats' reckless spending. On top of steadily rising inflation, they are eager to ram even more damaging polices through Congress on a party-line basis.

Permanent welfare, job-killing tax hikes on small businesses, and tax breaks for millionaires with electric cars at the expense of minimum wage workers in Texas – Democrats want to charge this $5.5 trillion in spending to the taxpayer credit card.

Democrats' budget provides a roadmap to paying over a trillion dollars a year to service the debt they're eager to run up. This reckless tax-and-spending spree is fundamentally bad policy, and I'll keep fighting it tooth and nail.