Crenshaw Presses HHS Secretary on Texas 1115 Waiver Extension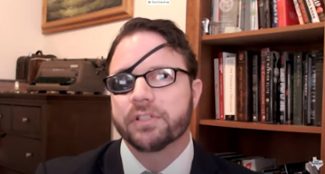 I recently pressed Health and Human Services (HHS) Secretary Xavier Becerra for answers as to the Biden Administration's decision to rescind the 1115 waiver that would have extended Texas' health care safety net for uninsured residents for 10 years. 
During an Energy and Commerce Health Subcommittee hearing, I said the Biden Administration's "extreme" move put the health of Texans at risk.
"To revoke an entire waiver has a massive effect for the future of Texas programs - it puts us into a very difficult situation because out entire system is predicated on this particular waiver. And this is a longstanding waiver, too, it's an extension of a longstanding waiver. This isn't some extreme thing. What is extreme is revoking that extension, which has never been done before," I said. "To take such an extreme action is really hard for Texans to understand." 
The 1115 waiver reimburses Texas hospitals for the uncompensated care provided to Texans without insurance. The waiver also pays for innovative care that often serves low-income Texans, such as mental health services. The Biden Administration unilaterally revoked the extension that would have allowed hospitals to receive reimbursements through the waiver until 2030. The extension was approved under the Trump Administration. 
During the hearing, I pressed Secretary Becerra to commit to approving Texas' application for the extension once it is resubmitted. 
"Can you commit right now that if they resubmit, it will get approved?" I asked. "They applied for it under the letter of the law. If they resubmit, can you guarantee that it will be approved, if they resubmit according to the law as they already did?"
"If and when Texas resubmits, we will look at that, according to the law," Becerra said.