Crime Stoppers Global Solutions: Turning Concerned Citizens Committed Transnational Crime Warriors
by Ted Poe
on December 18, 2018 at 10:41 AM
---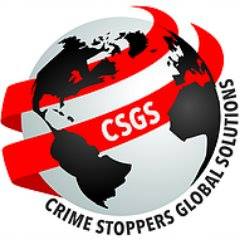 We have learned--and had reinforced repeatedly--the lesson about the importance of a strategic asset that is both the decisive advantage and critical success element in American engagement around the globe. Whether it involves prosecuting conventional war, combating terrorism, conducting intelligence operations, or fighting transnational crime, we can never underestimate the significance and necessity of the human factor. Not only do men and women make a difference, they are the difference between success and failure in these endeavors.
We spend billions of dollars on advanced weapons systems, equipment, technology, and more to defend and protect our nation and help it execute and achieve manifold missions. Yet these are only tools--albeit expensive and effective tools--but tools nonetheless.
They exist to serve the talented, dedicated men and women in our federal government who drive and deliver the critical results daily that ensure American leadership, influence, and power worldwide.
It is this recognition of the importance and impact of people and reliance on people power, engagement, and tools that prompt me today to bring Crime Stoppers Global Solutions (CSGS) to the attention of my colleagues.
This 501(c)(3) organization proactively and aggressively combats serious transnational crime such as human trafficking, terrorism, illicit trade, illegal arms dealing, narcotics smuggling, corruption, and cybercrime. Terrorist organizations and criminal enterprises engage in these activities to finance their campaigns of death and destruction and earn their illicit profits.
From my vantage point as chairman of the Subcommittee on Terrorism, Nonproliferation, and Trade of the Foreign Affairs Committee and as a member of the Subcommittee on Crime, Terrorism, Homeland Security, and Investigations of the Judiciary Committee, I see firsthand the growing threat of global terrorism and transnational crime to U.S. national security. Throughout my service in Congress, I have been committed to and engaged in combating both.
We are in a prolonged war that threatens America's existence, challenges our leadership and power, and tests our national will and resolve at every turn. To defeat these twin global enemies, I remain convinced that we must declare all-out war and withhold nothing. It is absolutely imperative that we marshal and commit all human resources and tools available, whether government or private, to the aim of destroying global terrorism and transnational crime.
Crime Stoppers Global Solutions is a natural and ideal ally to the federal government in our must-win campaign. It combines the dual strengths of engaged citizens and advanced wireless technology into an effective weapon. This powerful weapon helps trusted law enforcement, media, and government not only to disrupt and disable transnational criminal enterprises, but also to take down their members and bring them to justice.
The organization's crime-fighting initiative turns concerned citizens into committed transnational crime warriors. It arms this mighty citizen force with new, innovative wireless tip technology. Using a free, secure, downloadable phone application, citizens can report crimes they see, hear, or know about with the guarantee of absolute anonymity and without the fear of revenge from apprehended criminal suspects.
Crime Stoppers Global Solutions is built upon the successful foundation of Crime Stoppers USA that has operated in the United States for 40 years and relied on a simple anonymous telephone tip reporting model. But Crime Stoppers Global Solutions has innovated its own proprietary reporting application and model using new technological advancements. Its solution is designed for a global mission.
This new application is several generations in technological innovation, sophistication, and function beyond the now primitive and outmoded technology that once served the cause of domestic citizen-engaged crime-fighting so ably and faithfully nearly a half century ago. Crime Stoppers Global Solutions has developed an application that is at home and functions well today in our connected world of hand-held mobile devices.
It is a commendable and valuable effort on the part of the CSGS leadership and its team of distinguished experts to support, through its own initiative and independent efforts, the federal government, as well as foreign governments in the global fight against terrorism and transnational crime. Especially important are the vision and leadership CSGS is exhibiting in targeting global transnational crime at its source or in transit to protect us here at home.
This is why I am especially pleased to report that the CSGS team has identified a vital region to bring their mission to: the Balkan Peninsula. This region is of immense geopolitical relevance and strategic and security interest to the United States. The ``Balkan route,'' as it is known, is a major gateway and transit route for transnational crime between the Middle East and other regions and the West. We continue to see crime surging in this area.
As the co-chairman of the Congressional Serbian Caucus, I am delighted that the first country in the Balkans to open its doors to the mission and the team of CSGS is the Republic of Serbia. I commend President Aleksandar Vucic and his government, Minister of Interior Nebojsa Stefanovic, and the office of Prime Minister Ana Brnabic for their interest in learning about Crime Stoppers Global Solutions and exploring a possible partnership.
I am happy to report that since this initial outreach and dialogue, two Serbian non-governmental organizations have signed partnership agreements with Crime Stoppers Global Solutions, joining the global fight against terrorism and transnational crime.
I encourage President Aleksandar Vucic to continue demonstrating the leadership and courage he has shown thus far not only to lead his nation in this area but also to be an example for other Balkan nations to emulate.
I have spent many years serving and believing in the longstanding friendship and alliance that exist between the United States and Serbia and our peoples. One of the most important pillars of this relationship is the many Americans of Serbian ancestry who have helped contribute to, build, and enrich this country. Nikola Tesla, Mihajlo Pupin, Helen Delic Bentley, and countless more American Serbians in science, business, sports, the arts, public service, and other fields have achieved much and added much to America's greatness. The support of the American Serbian community, including the American Serbian Association, the largest and most influential membership organization of its kind nationwide, is of vital significance.
It is not only out of genuine affinity and affection for the Serbian people that I wish to see Crime Stoppers Global Solutions engage in and succeed in Serbia, but also out of sincere interest in and concern for their welfare and protection from global terrorism and transnational crime.
The United States has strategic interests in Serbia and the Balkan region. Increasingly, what happens there--especially transnational crime such as human trafficking, drug smuggling, terrorism, and more--impacts us here at home. This is because crime is no longer localized in a neighborhood or community or city or country. It is global in presence, scope, reach, and impact.
So, when we are engaged in combating terrorism and transnational crime in the Balkan region, we are not only protecting citizens there, we are also protecting citizens here.
Our federal government is a fierce and determined combatant in the war on global terrorism and transnational crime. But its ferocity and determination are every bit as matched by terrorists and transnational criminals. No one entity--be it a government, non-governmental organization, or other group, even one with considerable human resources and tools--can singlehandedly take on these enemies and prevail against them in the long run.
But by joining forces with and making common cause with organizations like Crime Stoppers Global Solutions, the federal government is stronger and more capable of dismantling terrorist organizations and transnational criminal enterprises and bringing their leaders and foot soldiers to justice.
Crime Stoppers Global Solutions offers the powerful twin assets of people and technology to enhance the efforts and effectiveness of the federal government in its global mission of combating terrorism and transnational crime. These are true and proven force multipliers in crime fighting.
For these reasons, I strongly encourage Secretary of State Pompeo and the secretaries of the Departments of Defense, Homeland Security, Justice, and the Treasury, as well as the heads of relevant federal agencies to partner with Crime Stoppers Global Solutions.
The war on global terrorism and transnational crime is winnable. It takes a team approach. By partnering with Crime Stoppers Global Solutions, the federal government can pool, share, and leverage powerful human resources--engaged citizens--and new tools--advanced wireless technology--that far exceed the capabilities of our enemies and their ability to respond in kind. This joint forces approach has the greatest potential for defeating our enemies and ensuring the safety and wellbeing of Americans and Serbians alike for the long term.
And that's just the way it is.