Culberson Issues Statement on Minibus Appropriations Package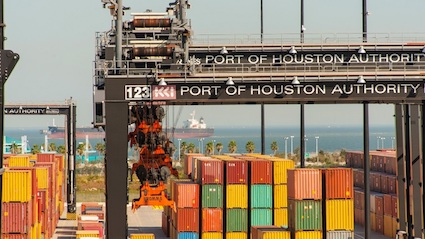 As Chairman of the Appropriations Subcommittee on Commerce, Justice, and Science (CJS), I released the following statement after the House passed the Energy and Water, Military Construction and Veterans Affairs, and Legislative Branch Appropriations bills for fiscal year 2019. 
This package includes funding for the Army Corps of Engineers for flood and storm damage reduction projects, including nearly $12 million for construction and over $3.3 million for operation and maintenance on Buffalo Bayou and Tributaries. The Energy and Water bill invests $2.7 million to continue the Coastal Texas Protection and Restoration Study, in partnership with the Texas General Land Office, to develop projects to protect Texas from coastal damage from tropical storms and hurricanes. It also provides over $23 million for operation and maintenance to properly dredge the Port of Houston. The port is key to Houston's economy and we must maintain its export capabilities.
This bipartisan legislation delivers on the promises of the federal government to ensure our national defense, veterans, infrastructure, and the legislative branch of our democracy have the resources to serve every American. It funds programs critical to maintaining our energy independence and ensuring both our military and infrastructure are at the cutting-edge. 
Our greatest responsibility is to provide for our active duty troops, veterans, and their families. This legislation invests the highest dollar amount of Veterans Affairs funding to date and provides improved care for our veterans, better housing for our troops and their families, and addresses veterans mental health and opioid abuse. 
 This legislation also prioritizes critical oversight programs to keep government spending in check. I look forward to the President signing it into law to ensure Congress can maintain the safety, security, and continued economic growth of America.

Bill Highlights:
Energy and Water Appropriations:
Increases funding for the nation's navigation and flood control projects by directing $7 billion to the Army Corps of Engineers, an increase of $172 million. This includes $2 billion for flood and storm damage reduction projects that will benefit Houston. The bill also includes $1.55 billion in funding from the Harbor Maintenance Trust Fund to ensure the Port of Houston is properly maintained.    
Supports a strong nuclear national security strategy with a total of $15.23 billion for the Department of Energy's nuclear weapons security programs, including the maintenance and readiness of the nuclear stockpile and Naval nuclear reactors. 
Promotes economic competitiveness and energy independence by including $13.5 billion for energy programs, including $120 million to protect the safety of the nation's electrical grid and significant investments in fossil, nuclear energy, and basis science research. 
Military Construction and Veterans Affairs Appropriations:
Includes the highest dollar level ever for the Department of Veterans Affairs – $86.5 billion discretionary funding – an increase of $5 billion. This includes funds for new and expanded Mission Act programs, increases in mental health services, modernizing the VA's health records system, and addressing the claims backlog.
Provides resources for improved infrastructure for our service members and their families - $10.3 billion for military construction projects, an increase of $241 million, including: 

Upgrades to infrastructure for deterrence operations and unique training requirements to counter challenges posed by Russia and threats from the Middle East and Africa;
Increases for infrastructure and facilities construction and improvements on U.S. military bases; and
Housing for all 1,400,000 military families currently served.
Legislative Branch Appropriations:
Bolsters the safety and security of the Capitol Complex for Members, staff, and the thousands of guests who visit every day by increasing funds for the Capitol Police and security infrastructure improvements. 
Provides funding for the Office of Employee Advocacy, which provides legal consultation, representation, and assistance on allegations, claims, and complaints under the Congressional Accountability Act.
Opens the door for Congressional service to students and young people of all economic backgrounds by dedicating funds for paid internships. 
Continues the Member of Congress pay freeze. 
For more detailed information on each of these bills, please visit: https://appropriations.house.gov/legislation/