Dallas Becomes Latest Texas City to Require Paid Sick Leave Benefits of Private Employers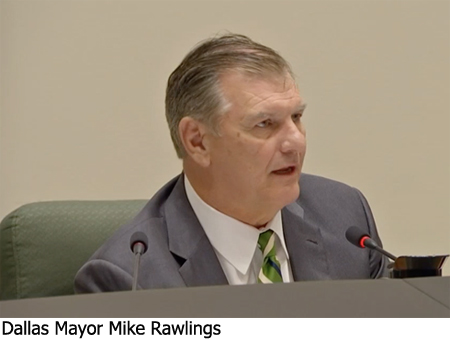 In defiance of Republican leadership at the Texas Capitol moving toward banning such a move, the Dallas City Council on Wednesday voted to require that private employers offer paid sick leave benefits to their employees.
Mayor Mike Rawlings warned that courts and legislature are likely to block the new Dallas law, which is what happened in Austin and San Antonio when they approved similar laws, but he voted in favor of it, too. It requires between six and eight days of sick leave a year, depending on the size of the firm. Unused sick time must be rolled over to the next year if it is not used.
Some business groups, including members of a coalition called the Alliance for Securing and Strengthening the Economy in Texas or ASSET, were quick to say the city council made a bad move that will create problems for employers trying to create jobs. 
"Today's action by the city of Dallas is proof that local employment ordinances are the biggest threat to Texas jobs and future prosperity for our state. Even as the Legislature is considering common-sense bills to streamline employment regulations, local bureaucrats are launching a power grab to force burdensome regulations on the job creators that fuel their communities," ASSET Spokeswoman Annie Spilman said.
"Without the passage of Senate Bills 2485, 2486, 2487 and 2488, cities will be emboldened to further expand this web of red tape, which will strangle job creation and rob Texas families of economic opportunity," Spilman said. "The time is now for the Legislature to pass these bills to make employment regulations consistent across the state."
Ahead of the city council vote, some community leaders including The Rev. Kamilah Hall Sharp said they expected their side win be victorious.
"I'm here to let y'all know today that we can shout and celebrate tonight, because tomorrow morning when we head to city hall, we are going to get earned paid sick leave for the people in Dallas," Hall Sharp told a crowd of about 100 people. "We're going to have a citizen's oversight review board for the city of Dallas."
Meantime, Austin City Councilman Greg Casar, who helped lead the fight to pass similar rules in the state's capital city, immediately said on social media "Dallas passes paid sick days!!! About 1 year ago, no cities in the South had guaranteed paid sick days. Now, three of Texas' biggest cities have passed it."