The DOJ is Suing Houston?!?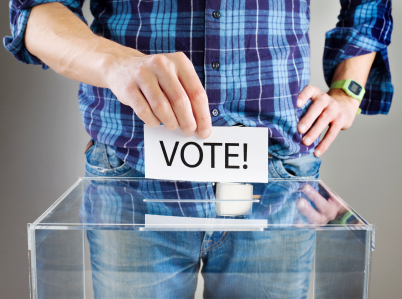 You heard that right, folks. The Department of Justice is at it again; snooping around Houston, looking for violations on how our elections here in Harris County are administered. They've laid claims that some of the polling places that are selected by our elections administrators are inaccessible to handicap voters. As someone who has served on numerous occasions as a presiding judge, I say 'hogwash', and you can quote me on that. The Texas Tribune published an article they wrote about it on August 4th. Click here to read the article in its entirety.
Adding insult to injury, the suit comes only a few days after a ruling from a court regarding Texas' voter ID law. The law was passed in 2011 and has been in the courts ever since its passage. The deal that was struck on Tuesday will soften the voter ID law, in my estimation, to the same exact guidelines that we had BEFORE the voter ID law was passed. Now we're back to using utility bills, bank statements, and check stubs. I'm using an article from the Texas Tribune here again with one that they've written that explains the changes here.
Election Integrity is more important than ever before. The county needs ALL Republicans at the ready to help make sure that voter fraud is stopped at the polling place. What can YOU do about it? Several things, but one of the easiest things is to work an election as a poll worker, judge or poll watcher. Go to www.harriscountygop.com. Go to the Get Involved Tab and scroll down to Election Worker Application. Fill it out and the county party will be in touch with you.