Efficiently Funding the Government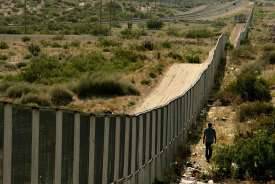 Friday morning the house passed legislation to fund the government through September 30, 2016. While I recognize that this bill is in no way perfect, it provides responsible funding for conservative principles, increases transparency, and accountability at federal agencies and puts a stop to executive overreach that continues to hamper our economic growth. Here are a few examples of conservative principles that were included in this bill:
Strengthening our National Security and Securing our Borders
Provides $73.7 billion to provide necessary resources and training for our troops to combat the ever-increasing threat of radical Islamic terrorists.
Prohibits funding for transfers of Guantanamo detainees to the U.S.
Strengthens the Visa Waiver Program.
Provides $11 billion for Customs and Border Protection, the highest level of funding ever to secure our borders.
Dismantles key provisions in ObamaCare
Contains NO new funding for ObamaCare.
Delays the Cadillac tax and medical device tax for two years.
Stops taxpayer bailout of "Risk Corridor" program.
Cuts IPAB funding by $15 million.
Spurs Job Creation and Economic Growth
Lifts the 40-year-old crude oil export ban, which will create an estimated 1 million American jobs in nearly all 50 states and add $170 billion annually to our GDP.
Reining in Onerous Regulatory Burdens
Cuts funding for the EPA by $452 million.
Rejects $138 million EPA regulatory programs proposed by the President.