Ending the IRS's Extortion of U.S. Athletes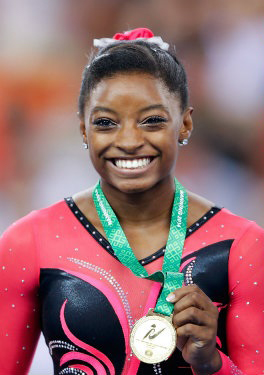 Over the last few weeks, people around the world have been fixated on their televisions; watching athletes from countries big and small compete for glory at the Rio Olympics. Most Team USA athletes, such as college freshman and air rifle gold medalist Ginny Thrasher, are amateurs, sacrificing their own money for the opportunity to represent the United States. While Team USA does feature several stars such as Michael Phelps, Kevin Durant and Simone Biles who aren't struggling financially, a majority of our athletes barely make ends meet. The average annual income of track athletes is a paltry $16,553. Several of our athletes even resorted to crowdfunding campaigns prior to Rio to cover the cost of the their training, equipment and preparation.
Our athletes shell out thousands of dollars and push their bodies to the limit for the chance to compete on the global stage and hopefully bring glory to the United States. If they do win a medal, they are lauded by the American public, and are rewarded with a monetary prize that is relatively small in comparison to other countries. The IRS views this rare windfall as income, and taxes these athletes up to $9,900 per medal. While the United States provides no financial backing for our nation's athletes, the government has no problem extracting a high percentage of their winnings in taxes.
This is why I've advocated for a tax exemption for Olympic and Paralympic winnings. Since I came to Congress, I have attempted to pass legislation that would solve the IRS's extortion of U.S. athletes. Legislation has already passed the Senate, and it looks like a bill that I worked on with Illinois Congressman Bob Dold will be voted on when the House reconvenes September 6. While I believe our entire broken tax system needs to be fixed, addressing this simple issue is a good first step in that overall reform.