Extremists Taking Over The Democratic Party, Bad For Democrats, Bad For Texas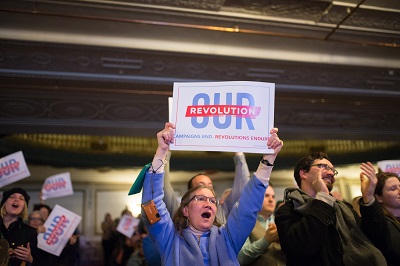 If you are watching closely the extremist left in Texas is on the march. From trying to purge traditional liberals countywide, candidates in counties like Harris (Houston), to seeking to defeat a moderate Democratic congressman in the Valley, Henry Cuellar, to spending over $1.5 million to win a lean Republican seat backed by high profile leftists who take positions for Obamacare, gun control, the green new deal, sanctuary cities, and same day voter registration, automatic registration and online voter registration, all designed to explode ballot fraud.
Saturday, "Our Revolution Texas" held a rally. Most of them support radical socialist Bernie Sanders for President. If one looks closer at their key positions, they are out of touch with mainstream voters. The keynoter was Representative Sheila Jackson Lee, who despite encouragement, declined to endorse Sanders.
This radical group's goal is to flip the Texas House to the Democrats, and they support Medicare for All, which in its first ten years would cost $32.6 trillion above current government medical spending per the Washington Post (a low estimate), Criminal Justice Reform (decriminalize crime), cancel student debt (cost to the U.S. at least $1.6 trillion), and Immigrant (illegal) Justice which is in reality, open borders. Oh, and this is a non-profit organization.
These radicals are a threat to all of us. That's why being active and engaged is critical.