Federal Judge From Laredo Orders What, To Reinstate Straight Ticket Voting In Texas?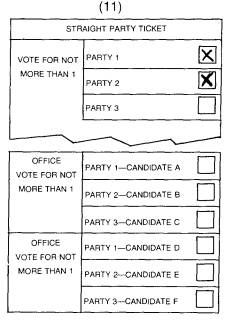 In the Federal courts are out of control department, less than three weeks before early voting starts in Texas, Federal Judge Marina Marmolejo due to Covid-19 decides to overrule the Texas legislature and reinstate straight ticket voting after the State Legislature passed a law abolishing it four years ago!
Keep in mind, most states do not have straight ticket voting. Look for the Court of Appeals to strike this stupid idea down quickly.
Note this case was brought by the Texas Chapter of the Alliance for Retired Americans. This group should be familiar as it is behind suits in Michigan, Wisconsin and Pennsylvania, all designed to change the voting rules. In these other states, they sought expanded time for mail-in ballots to be requested and returned. At TCR, we all know about universal mail ballots and their propensity to encourage fraud.
This group is a "non-profit" group set up by the AFL-CIO, which means it is another Democratic party front group. They claim to be non-partisan and that's a joke. They are trying to rig the election for the Biden campaign.