Gooden Demands Biden Release Delaware Visitors Logs Following Discovery of Classified Documents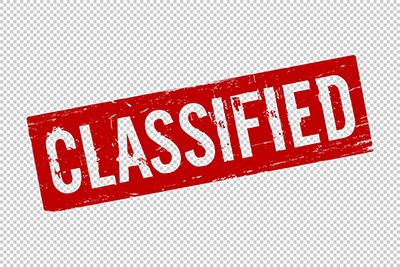 On Thursday, following the discovery of classified documents in President Joseph R. Biden's personal residence, Congressman Lance Gooden (R-Texas) sent a letter to the president and the U.S. Secret Service demanding the release of all visitors logs for his residence in Delaware to the extent they exist, as well as documents from the U.S. Secret Service regarding a decision of whether or not to maintain those logs.

Rep. Gooden said, "President Biden and Democrat hypocrisy is on full display this week following the discovery of classified documents not only at President Biden's personal office but also unsecured in the garage of his private residence. Biden's Justice Department was weaponized to go after President Trump for his alleged mishandling of classified materials, yet President Biden himself has exposed our nation's secrets to unknown visitors and his son with known ties to adversarial nations. No one, not even Democrats, is above the law."

Specifically, the letter asks whether any non-U.S. citizens or foreign nationals have visited President Biden's Delaware property, and if so, to what extent they had access to the location where the classified documents were kept. Additionally, the letter questions whether President Biden intends to extend the Workers and Visitors Entry System (WAVES) and Access Control Records (ACR), which form the basis for visitor disclosures, to other properties he regularly visits, including his Delaware home.

You can read the full text of Rep. Gooden's letter to President Biden here, and his letter to the Secret Service here.