Houston Chronicle, How Low Can It Go?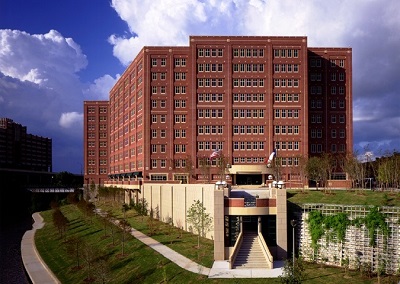 Witnessing the decline in circulation and quality of the Houston Chronicle during the Covid-19 "crisis" is breathtaking. Not only is the paper becoming smaller and smaller, but the editorial policies have led to censorship of opposing views in the news pages.
The latest example is the broad opposition to County Judge Hidalgo's idea to emptying the county jail. This bad idea (what happened to public safety?) is being discussed in a federal lawsuit Russell v. Harris County last week and continuing this week.
State Senator Paul Bettencourt and his State Representative allies, Sam Harless, Dan Huberty, Briscoe Cain, Dennis Paul, Tom Oliverson, James Murphy, Dwayne Bohac, and Valoree Swanson, filed an amicus curiae brief opposing court intervention in the Harris County jail release. In addition, on April 7, 2020, leading law enforcement officials led by Houston Police Chief Art Acevedo also strongly opposed any general release.
But If you look at the April 8, 2020 edition of the Houston Chronicle, you will find zero coverage of the opposition to the general release.
Instead, the top story is "Hospitalizations on Steady Climb." What is also incredible that on the entire front page there is no mention a single time of the number of beds being used for Covid-19. What is clear is the Chronicle is trying to sow panic. On Page 6 in the story's continuation, we learn the hospitalization numbers - are you ready? 235!
The panic pushed by the Chronicle invites wasteful public policy. The Harris County Commissioner's Court led by leftist Democrats Lina Hidalgo, Rodney Ellis and Adrian Garcia, approved $60 million out of the $300 million rainy day fund to build a 250-bed temporary field hospital at NRG Center. Here's the problem, the greater Houston area has around 14,000 beds with 3,300 available for use according to the Southeast Texas Regional Advisory Council.
I long for the day when both sides of a news story are represented on the news pages and opinion was reserved for the editorial page.