Hurd Co-Chairs National Parks Caucus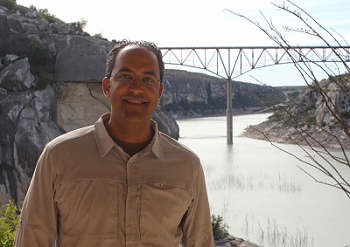 In recognition of my longtime service and admiration for our nation's parks, I am now a co-Chairman of the National Parks Caucus. This bipartisan caucus, chaired by U.S. Rep. Ron Kind (WI-03) and I, works to ensure that our nation's parks and historic sites are advocated for in Congress. The 23rd Congressional District of Texas is home to eight national parks and historic sites, including Big Bend National Park and the San Antonio Missions. 
Our national parks and historic sites are an integral part of the American experience, and the eight I represent provide immeasurable cultural, environmental and economic benefits across South and West Texas. We have a responsibility to protect these treasures for generations to come and I am excited to lead the effort.
"National parks protect some of America's most iconic landscapes and most important history and culture. But to ensure they are protected now, and well into the future, they need champions in communities and on Capitol Hill. Representative Will Hurd is most certainly one of those champions. He works every day, with business leaders, concerned citizens and colleagues across the aisle, to preserve and protect America's national parks and all they stand for. And that's exactly the kind of leadership they need and deserve. We commend Representative Hurd for taking on this critical role as co-chair of the National Parks Caucus with Representative Kind, and look forward to continuing our work together to ensure our parks thrive well into their next century," said Theresa Pierno, President and CEO, National Parks Conservation Association.
"Our congratulations to Congressman Hurd on becoming National Parks Caucus co-chair - with so many parks of all shapes, types and sizes in his district, Congressman Hurd understands the needs of parks big and small, remote and urban, natural and historic.   His work on the deferred maintenance issue has been important in moving Congress forward on the issue.  We look forward to working with the Congressman to strengthen our nation's amazing legacy of public spaces," said Courtney Lyons-Garcia, Executive Director, Big Bend Conservancy.
"National Parks carry a unique natural, historic, and economic importance to the American people – and me personally. Some of my favorite memories with my family are from the trips Tawni, the boys, and I take to our National Parks.  I am excited to partner with Rep. Hurd and continue supporting our nation's treasures," said Rep. Kind.
I am proud to fight for the eight national parks and historic site I represents in the TX-23, including:
Amistad National Recreational Area;
Big Bend National Park;
Fort Davis National Historic Site;
El Camino Real de los Tejas National Historic Trail;
El Camino Real de Tierro Adentro National Historic Trail;
Guadalupe Mountains National Park;
Rio Grande Wild and Scenic River; and,
San Antonio Missions National Historic Park.