Hurd Continues Fighting for Texas Veterans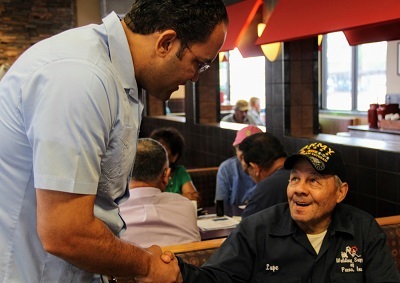 This week I was proud to support the passage of several bipartisan bills that help our veterans by improving suicide prevention and mental health services, along with increasing the cost-of-living adjustments for disabled veterans and their families.
Roughly 20 American combat war veterans take their own lives each day, and veterans who have regular contact with VA health services are less likely to commit suicide than those with little or no interactions. We must keep the promises we made to those who have served and make sure our veterans have access to the care they have earned. I am proud to support these bills today that make strides to improve the effectiveness of VA healthcare and increase cost-of-living adjustments for disabled veterans. I look forward to continuing to fight for our Texas veterans as a member of the Military Construction and Veterans Affairs Appropriations Subcommittee.
The House passed the following bills to protect veterans: