Hurd Statement on Recommendations from Cyber Commission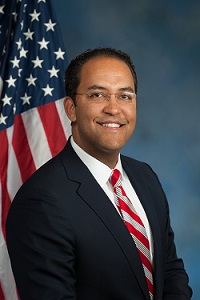 I issued the following statement after the release of the U.S. Cyberspace Solarium Commission's report on a strategy to defend the United States against emerging cyber threats:
The cybersecurity threats to the United States continue to grow each and every day, and our government, economy and society must work together to deter and mitigate the consequences of successful cyber-attacks. This report lays out a comprehensive strategy for confronting head on the challenges our nation faces.
The Chairmen of the Commission, Rep. Mike Gallagher and Senator King are right – deterrence is possible in cyberspace and the Commission should be commended for exploring solutions to impose costs to deter future malicious behavior. I look forward to working with my colleagues to implement the Commission's recommendations.
After serving for almost a decade as an undercover officer in the CIA, I helped build a cybersecurity firm before being elected to Congress. From 2015-2019, I spearheaded Congress' efforts to address cybersecurity threats and modernize government technology while serving as the Chairman of the Information Technology Subcommittee of the House Committee on Oversight and Government Reform and as a member of the Homeland Security Committee.
I currently serves as Ranking Member of the Subcommittee on Intelligence Modernization and Readiness of the House Permanent Select Committee on Intelligence. I also serves as a Co-Chair of the Aspen Cybersecurity Group.
The bipartisan Cyberspace Solarium Commission was created by the 2019 National Defense Authorization Act to develop a comprehensive national strategy for defending American interests and values in cyberspace.
You can read the Commission's full report here.