Hurd Ushers Passage of Bill to Establish National Museum of the American Latino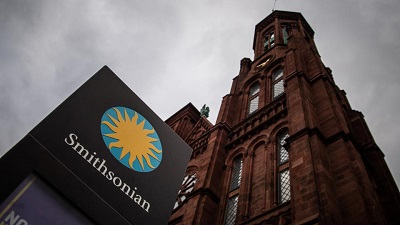 As the lead cosponsor, I  joined my colleagues recently in passing H.R. 2420, the National Museum of the American Latino Act, which takes the first step in establishing the National Museum of the American Latino within the Smithsonian Institution. 
Almost 59 million Latino and Latina Americans call our nation home, and estimates show by 2060 one out of every four people in the United States will be of Latino heritage. I'm proud to take part in this effort to collect, present and protect—in one place—artifacts, stories and collections that reflect upon this important historyd. To fully understand American history, we have to understand all our history. With our actions today, we are one step closer to cementing the stories, history and culture of the American Latino on the National Mall.
"I am incredibly proud that, during my final term in office, I have been able to lead the effort in the House to make the Smithsonian National Museum of the American Latino a reality. Today, we reached an important milestone for the Hispanic community with passage of this legislation. After nearly 20 years of work, the National Museum of the American Latino Act was finally considered and approved with overwhelming bipartisan support. I once again want to thank Rep. Hurd, Chairman Castro, Chairman Grijalva, Rep. Aguilar, Rep. Cárdenas, and the rest of my colleagues in the Congressional Hispanic Caucus for their continued support, as well as Speaker Pelosi's and Majority Leader Hoyer's commitment to bringing H.R. 2420 to the House floor for a vote. I also want to thank the original visionaries in this effort, Congressman Xavier Becerra and Congresswoman Ileana Ros-Lehtinen. Now, we call on our colleagues in the Senate to follow the House's lead and finish the job by immediately considering H.R. 2420," said Rep. José E. Serrano (D-N.Y.), Dean of the Congressional Hispanic Caucus and chief sponsor of the bill.
"Latinos have been contributing to the building, shaping and defending of our nation since before its founding, but these indispensable stories of American history have largely been absent for our magnificent museums on the national mall," said Danny Vargas, Chairman of the Friends of the American Latino Museum (FRIENDS) Board. "More than ever, every American would benefit from a more complete picture of the history and our great country and all the communities who sacrificed to build her. Now we stand at the precipice of enshrining an enduring institution that will fill the missing pages from our history books and inspire countless future generations to come."
"We are grateful to our champions on Capitol Hill who have stood by us to ensure that American history as laid out on our National Mall in Washington, D.C. is inclusive of over 500 years of American Latino contributions," said Estuardo Rodriguez, President & CEO of FRIENDS. "Representation matters, and it is essential that future generations see that the American Latino community has, and continues to, shape the country that we are today. We are not across the finish line, yet, but today's vote is a historic milestone for our campaign, our community, and our nation." 
This bill would begin the process of establishing a permanent museum for the American Latino by instituting a board of trustees that would be responsible for finding a location, developing a long-term plan for construction and advising the Smithsonian Board of Regents.

I have long been a strong proponent of establishing a museum of the American Latino to permanently honor the contributions Latinos have made to our nation. Earlier this year, I testified before the Committee on House Administration on the need for a National Museum on the American Latino, and, in September of last year, I penned a column during Hispanic Heritage Month urging passage of this legislation.