Hurd Votes for Additional Small Business Relief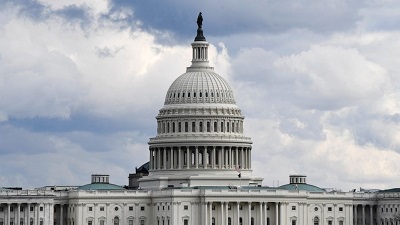 Yesterday I voted in favor of the latest Coronavirus relief package, H.R. 266, to provide additional funds to small businesses and hospitals.
Texas small businesses are leading the way when it comes to Paycheck Protection Program (PPP) loans with more than 134,700 Texan businesses receiving these loans amounting to more than $28.4 billion. This money is keeping people on payroll, preventing them from going on unemployment and potentially from standing in line at a foodbank. PPP loans are a bandaid to help American businesses through this difficult time, and it was critical that we provide more funding for the program. This program has and will help many businesses survive this moment of darkness.
Background on H.R. 266:
●      This legislation builds on three prior age packages to help Americans during the COVID-19 crisis.
○      The CARES Act (H.R. 7418) passed the House and was signed into law on March 27.
○      The Families First Coronavirus Response Act (H.R. 6201) passed the House on March 14 and was signed into law on March 18.
○      Phase I (H.R. 6074) passed the House on March 4 and was signed into law on March 6.
●      This legislation provides additional funds to the PPP, which ran out of funds on Thursday, April 16, 2020.
○      The PPP was created in the CARES Act. The program is created for small businesses to receive loans to cover payroll and overhead costs for small businesses. If used for covering their employees wages, the loan will be forgiven. This essentially turns the loan program into a grant program.
●      This legislation provides additional funds for the EIDL program, and expands criteria for the loans to allow agricultural enterprises with no more than 500 employees to receive the assistance.
○      EIDL provide small businesses, agricultural corporations and private or non-profit organizations with low interest loans directly through the SBA—that will not exceed 4 percent—to help businesses recover from damages endured during the COVID-19 pandemic.
○      Before passage of the CARES Act, the EIDL program was the primary way for small businesses to seek financial assistance from the SBA during declared emergencies.
●      For more information about small business resources visit: Hurd.House.gov/SBA.