Improving Disaster Recovery Planning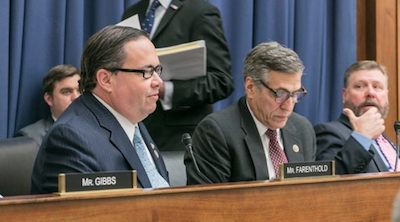 Nearly four months after Hurricane Harvey made landfall in the 27th District of Texas, our community has embarked on the long process of rebuilding and returning to normalcy. As we rebuild, we must work to improve our understanding of these natural disasters, and continue to improve our disaster recovery plans.

Recently, the House Transportation & Infrastructure Committee, on which I sit, passed H.R. 4460, the Disaster Recovery Reform Act. This legislation reforms federal disaster programs to ensure our communities are better prepared for future hurricanes, flooding, earthquakes, wildfires, and other disasters. Taking proactive steps to improve preparation and disaster planning will mitigate future risks to save lives and lessen future disaster recovery costs. The Disaster Recovery Reform Act is a great start but when dealing with disaster recovery we must always be learning and focusing on continuous improvement.

To view my speech on the Disaster Recovery Reform Act, please click here.