Iran and North Korea's Regimes
by Ted Poe
on January 26, 2018 at 3:10 PM
---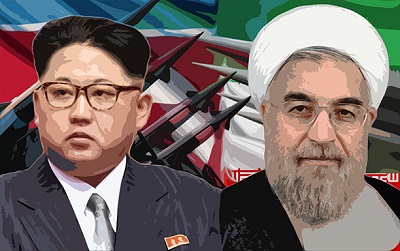 Iran and North Korea continue to threaten the world with their nuclear ambitions. But they do not just terrorize the international community.
Iran and North Korea systematically repress and persecute their own people. We all saw what the Ayatollah did to the peaceful protesters of the Green Movement in 2009.
And that was nothing new. Iran has been torturing and killing its own people since 1979.
Hundreds of thousands of North Koreans are held in political prisoner camps. They are beaten and tortured.
Live abortions and killings of newborns are standard procedures there. We must expose these murderous regimes for what they are. More than sanctions, these regimes should fear the millions they enslave and repress.
Our strategy must be expanded beyond sanctions. We need to double down on our efforts to amplify the voices of the Iranian and North Korean people who yearn to be free.
Both of these regimes are illegitimate. They must be held accountable.
Their victims must be heard. 
And that's just the way it is.