Joe Biden's Son, Corruption 101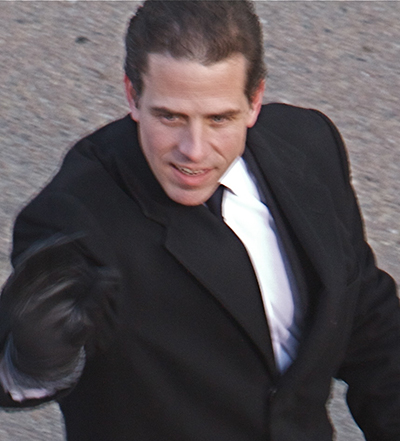 The recent U.S. Senate report about the business dealings of Hunter Biden, aided and abetted by the influence of his dad is explosive despite the major media's suppression of the story.
The report, which you can reference here demonstrates how Hunter profited on Vice President Joe Biden's position. The dollar flow given Hunter's limited experience is breathtaking. Look at the numbers: (1) $3.5 million from the widow of the former Mayor of Moscow and Putin ally, (2) $4 million paid by the Ukrainian gas company to Biden, (3) Billions invested by Chinese companies with the Biden "investment" funds.
Remember when the Ukrainian gas company Burisma was being investigated for corruption by Ukrainian prosecutors (which included Hunter Biden, a board member) got threatened with a loss of U.S. loan guarantees and (or) aid if they did not stop the investigation. Read what Vice-President Biden incredibly bragged about:
"I remember going over and convincing our team, others, to convince that we should be providing for loan guarantees. And I went over, I guess, the 12th, 13th time to Kiev. And I was supposed to announce that there was another billion-dollar loan guarantee. And I had gotten a commitment from Poroshenko and from Yatsenyuk that they would take action against the state prosecutor. And they didn't."

"So they said they had - they were walking out to a press conference. I said, nah, I'm not going to - or, we're not going to give you the billion dollars. They said, you have no authority. You're not the president. The president said - I said, call him. (Laughter.) I said, I'm telling you, you're not getting the billion dollars. I said, you're not getting the billion. I'm going to be leaving here in, I think it was about six hours. I looked at them and said: I'm leaving in six hours. If the prosecutor is not fired, you're not getting the money. Well, son of a b-tch. (Laughter.) He got fired. And they put in place someone who was solid at the time."
Collusion, corruption, conflict of interests? The guilty party, Joe Biden.