Let's Talk Taxes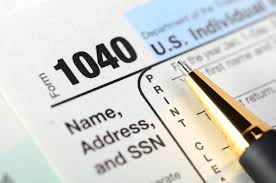 We are approaching tax day, a day that many Americans have come to fear and loathe. Let me first remind you that the deadline to file taxes has been extended to April 18th. The Obama Administration has levied new taxes and drastically increased spending. This has resulted in a more burdensome, complex tax code, which has had a negative impact on American businesses and families.
I have made it a priority to reduce and repeal onerous taxes to allow Texas families and job creators to keep more of what they earn. I will continue to support measures in the House of Representatives to lower the tax burden on Americans and move toward a simpler, fairer system.
For example, I am a cosponsor of H.R. 27, the Tax Code Termination Act. This bill would abolish the Internal Revenue Code and require Congress to approve a new federal tax system. H.R. 27 would allow us, as a nation, to collectively decide what the new tax system should look like.
Taxes like the death tax are the reason why families can face taxes as high as 40 percent after the death of a loved one. These taxes are the reason why many family farms and small businesses must be sold, and are also part of the reason why 70 percent of businesses do not survive to the second generation. Last year I supported and the House passed H.R. 1105, the Death Tax Repeal Act, which permanently ends this unfair tax.
Last December, I voted for a measure to restore the sales tax deduction and make it a permanent part of our tax code. This deduction is important since it would allow as many as one in five Americans, who live in states like Texas that do not have an income tax, to deduct sales taxes on their federal tax returns. This change has the potential to save Texans billions of dollars. This bill has been signed into law.
The Science, Space, and Technology Committee, which I chair, recently held a hearing to hold the IRS accountable. At the hearing I asked IRS Commissioner John Koskinen why the IRS has failed to implement 94 cybersecurity recommendations issued by the Government Accountability Office (GAO). Taxpayers should be worried about when they will receive their tax refund, not whether their personal information is safe at a federal agency. Slow responses and partial measures at the IRS do not protect innocent Americans from cyber-attacks. The IRS must do more to protect Americans' sensitive information.
So as you sit down to pay your taxes this week, know that I am committed to improving our tax system for hardworking Americans and to holding the IRS accountable. You deserve a simpler, fairer tax system.