Mayor Runoff, Watch For A Close Race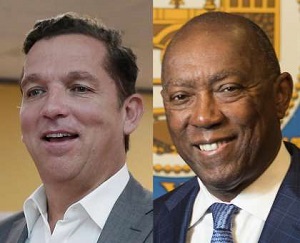 The runoff for Houston Mayor is December 14, 2019. There is a stark choice, Tony Buzbee, an independent fiscal conservative who expects accountability and significant progress in curing Houston's chronic problems, or career politician Sylvester Turner, whose first term has done nothing to cure Houston's horrendous streets, flood problems, or to assist in improving public safety. The 294,000 voters who voted for Proposition B to pay firefighters fairly, are ignored. Our overall crime rates are exploding as our police department is inadequately staffed in the patrol and detective divisions.
One thing Turner is good at is engaging in pay-to-play politics raising $4.2 million from city contractors and making his cronies, like his former law partner, rich on a $6.7 million contract to locate Hurricane Harvey victims, which he has found few, and has no specific training for.