Outgoing Rep. Mike Hamilton Backdoor Deal to be Appointed Commissioner? Hardin County, Lumberton, TX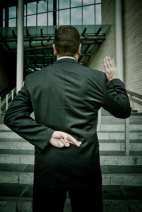 Former (well, soon to be former) State Rep Mike "Tuffy" Hamilton Backdoor Deal with Hardin County Judge?
Multiple independent sources have informed me that Bobby Franklin, the Precinct 4 Hardin County Commissioner serving over Lumberton, TX, is planning to step down soon so that soon-to-be ex-State Representative Mike "Tuffy" Hamilton can be given the job. The Commissioner's position will give Hamilton a political platform and a guaranteed source of income to set Hamilton up to run (again) against James White for State Rep in two years. The Hardin County Judge, Billy Caraway, is the person who would appoint someone to a vacant County Commissioner's seat. Billy Caraway and Mike Hamilton just so happen to be best buddies.
Mike Hamilton (a former Committee Chairman for Joe Straus) recently lost his State Representative re-election after Hamilton moved to Hardin County earlier this year to run against super Conservative, Black Republican State Rep. James White as part of a plan to hurt Republicans in redistricting who voted against Straus for Speaker. Hardin County is one of the most populated counties (most Republicans for sure) in House District 19 and Hamilton is very good friends with many of the leaders in Hardin County. Hamilton assumed that the support from Hardin County Politicians would help him win Hardin County with enough votes to win the State Rep. election even if he did not win any of the other less populated counties in the district.
Hamilton was wrong about the support he had and he lost the election to the Conservative Tea Party favorite James White. Hamilton's campaign had been plagued with information coming out about some of Hamilton's not-so-conservative votes (like voting with trial lawyers and trying to bring casino gambling to Texas for Chairman Straus), and also information about his ethics problems (like alleged sexual harassment, ethics violation fines and tax liens).
During the election, James White was endorsed by all of the top conservatives and conservative organizations, but most of the elected officials in Hardin County put politics over principle and got together to hold a press conference where they endorsed Hamilton. They wanted him to beat James White and they were not happy when Hamilton lost. I am certainly not speaking about all county leaders in Hardin County because some of them are good people who are not involved in this, but it appears that at least some of the leaders in Hardin County are desiring to get around a vote of the people that is normally required for elected positions and reward their friend Mike Hamilton with an extra income and good political position as an appointed County Commissioner.
It was not even a year ago that Mike Hamilton did not even live in Lumberton or Hardin County and yet he is to be given the position of a Hardin County Commissioner? He probably isn't even eligible yet to even run for Hardin County Commissioner because of the time living in Lumberton that is required to run. How about an actual resident of Hardin County and Lumberton who is deserving of the temporary position getting picked to fill in until a special election? (And no, I am not talking about me.) Or how about Bobby Franklin finishing out his 4 year term? He just ran 2 years ago for re-election and told the people that he could and wanted to do another 4 year term, and it would be a disservice to the political process if he stepped down before the next election just so someone else could be put in without having to get elected. He could at least have the decency to step down now so that there is enough time for a special election this November instead of waiting to step down when it is too late to have a special election.
East Texas Corrupt Politics
What happens in East Texas when one of the people of the group in power is getting too old to keep doing the job, but they don't want an open election because the group that has been in power for decades wants to keep the power? They get him/her to retire before the term is up so that there is not an election and instead one of their buddies gets appointed who then has the advantage in the upcoming election to fill the seat. Don't get me wrong, sometimes appointing someone to fill a vacancy is necessary, cannot be avoided, or is not done as a dirty backdoor deal. This situation is not one of those exemptions. In this case, an early retirement serves two purposes. It keeps control of the power within their group of friends, and it also rewards their friend who they want to prop up until he can run for State Rep. again (or maybe it is possible that Hamilton wants to just try to stay Commissioner).
Hopefully this article will generate enough bad publicity to stop this dirty backdoor deal from happening...
I am not holding my breath though. This is the same group of good old boy county politicians who rigged the Justice of the Peace election when Judge Butch Cummings illegally coerced the new candidate to drop out or get fired from his job. This is also the same group of county good old boys who could only narrowly beat me when I ran for County Commissioner against the machine by telling people that I was a bad soldier even though I was the back to back soldier of the year for my Battalion. I did not expect to win. I was only 25 and ran because no one would ever run against these old Democrats, so I did. They had to play dirty to beat me though and I still nearly beat the good old boys and ended up going on to bigger and better things, like fighting bad politicians on a statewide level instead of just sticking with local issues. The good old boys have seen that they are becoming weak and they cannot afford to lose any more of their friends. If the decide not to give Mike Hamilton the job, the other name I have heard as a second choice would be Constable Wayne McDaniel. This would be just as shady of a pick because the constable just retired and the county appointed his replacement before an election for constable. (Wayne McDaniel was also appointed when he first became constable a decade ago.) Why can't people just finish their term so that there is a fair election to replace them when they do not run again? Does anyone new get elected anymore or does everyone just retire and appoint one of their friends to take the place? My word.... (Wayne McDaniel has responded that he thought about being commissioner but has decided because he wants to run for Sheriff when Ed Cain retires.)
I sure do hope that Bobby Franklin and Hardin County do the right thing. This good old boy, East Texas, backdoor political network has to be broken. Hopefully people will continue to open their eyes in Hardin County and East Texas.