Oversight Committee Announces Witnesses for Texas Field Hearing on Affordable Care Act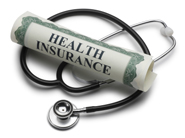 House Oversight and Government Reform Committee Chairman Darrell Issa (R-CA) today announced the witness list for next week's field hearing on the Affordable Care Act in Dallas, Texas. This is the fourth in a series of field hearings on ObamaCare's impact on Americans.
The hearing will examine recent reports of fraudulent activity related to the ObamaCare navigators program and how Texas officials are responding. The hearing will also discuss findings of the continuing Oversight Committee investigation and committee staff report on the navigators program released in September.
"While the President and other allies of the Affordable Care Act continue to propagate their case for enrollment, they have done too little to address broken promises and serious concerns about the flawed navigator program and inadequate consumer privacy provisions," said Chairman Issa. "This hearing, as part of a series being held across the country, will help fill this void of accountability."
I look forward to joining Chairman Issa next week to help provide the American people with the answers that they deserve about the instances of fraud and abuse in Texas from the ObamaCare navigator program. In particular, I hope to address our concerns regarding the Administration's lack of oversight and federal guidelines surrounding the program and to learn more about how officials in Texas are responding.
Witnesses:
Kevin Brady
Deputy Chief of Staff
Texas Department of Insurance
Randy Farris, M.D.
Regional Administrator
Centers for Medicare and Medicaid Services
Carolyn Goodwin
President-Elect
Texas Association of Health Underwriters
Hearing Details:
Monday, December 16
"ObamaCare Implementation: Who are the Navigators?" 1:30 p.m. CST
Charles W. Eisemann Center
2351 Performance Dr, Richardson, TX 75082