Pfluger Leads Congressional Letter Supporting Lithuania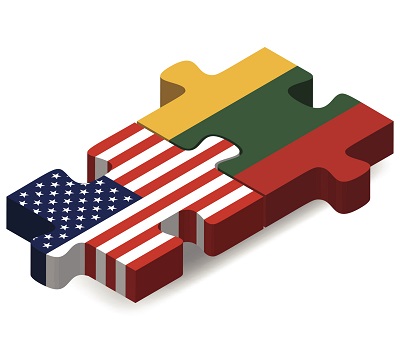 As a member of the House Committee on Foreign Affairs, I led a group of lawmakers in sending a letter to the Prime Minister of the Republic of Lithuania. In the letter, the we express support for Lithuania's will to counter the growing malign influence of the Chinese Communist Party (CCP) in Europe.
Cosigners of the letter include Representatives Brian Fitzpatrick, Marcy Kaptur, Adam Kinzinger, Nicole Malliotakis, Dan Meuser, Jim Costa, Maria Salazar, Brian Babin, D.D.S., Christopher H. Smith, Claudia Tenney, Young Kim, Tim Burchett, Steve Chabot, and Ann Wagner.
"The Lithuanian people have set themselves apart with their bold and defiant opposition against foes of freedom and democracy," we wrote. "Your country understands better than most the reality of living under the thumb of brutal autocratic regimes. As generations before stared down the evils of the Soviet Union, your country today defies the CCP and the greatest existential threat in decades to democratic way of life."
Full text of the letter is available here.
At this critical moment, it is important as ever to reassure our most vulnerable allies of the unflinching support and commitment of the United States. Lithuania is a strong NATO ally and stalwart defender of democracy in the face of authoritarian threats. Their bold decisions to leave the 17+1 Cooperative Framework Agreement and improve relations with Taiwan underscores Lithuania's commitment to transatlantic security and support of democratic values across the globe. While recent punitive actions toward Lithuania are a reminder of the malign intensions of the Chinese Communist Party, they also serve to highlight the immense pressure countries like Lithuania face from authoritarian regimes. I commend Lithuania's intrepid commitment to protect democratic values and stand up to the bullying of the CCP. Their actions should serve as an inspiration to others in the region. We stand ready to support you.