President Trump Acquitted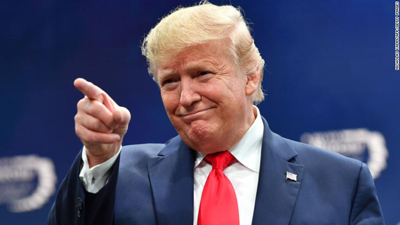 After three years of investigations, political theater and wasted taxpayer dollars, President Donald J. Trump was ACQUITTED by the United States Senate Wednesday afternoon.
We all knew this would happen from the very start. Nancy Pelosi, Adam Schiff and the Far-Left dragged the American people through a sham impeachment process for MONTHS. They knew the eventual outcome, but still, they persisted.
The radical left has one thing on their mind, and that isn't the legislation they are SUPPOSED to be working on.
The one thing on their mind? Defeating Trump and all Republicans in 2020. We have already seen an influx of money pouring into Texas in support of Far-Left candidates.
We won't back down from this fight. We will not let our great state fall for their radical agenda and we SURE WON'T let Texas flip blue.
Despite the Democrats best efforts, the economy is BOOMING and job creation is at record highs. America is well respected on the world stage again.
I want to send a message loud and clear to all the Democrats trying to flip Texas that we are READY TO TAKE THEM ON.
We need everyone in this fight.