Rep. Culberson: 'My Goal is to Revolutionize the Space Program and Keep America at the Cutting-Edge'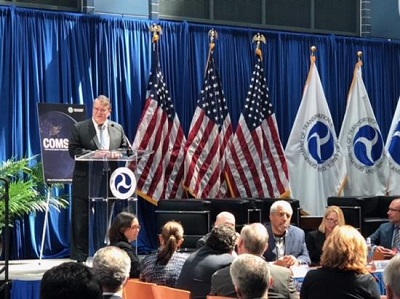 I recently spoke to the Commercial Space Transportation Advisory Committee (COMSTAC) to underscore my commitment to their work, and to ensure that NASA receives the funding and guidance necessary to maintain America's leadership in space. 

COMSTAC, established in 1984, is a Department of Transportation Federal Advisory Committee that provides information, advice, and recommendations to the Administrator of the Federal Aviation Administration (FAA) on critical matters concerning the U.S. commercial space transportation industry. COMSTAC is comprised of leading executives from a wide variety of aerospace companies, including Blue Origin, Boeing, Lockheed Martin, SpaceX, Virgin Galactic, and others.  

Following my speech, I issued the following statement:

As a native Houstonian, I grew up fascinated by the mysteries of outer space. I received my first telescope when I was about 12 years old and developed a great passion for astronomy. Now, as CJS Chairman, I proudly represent Houston's Johnson Space Center, and I am laser focused on ensuring that the United States' space program is the best on earth.

I'm convinced that the commercial sector will unlock horizons in the space program that we cannot even imagine today. As human beings, there is something in our DNA that spurs us to want to know what's over the next horizon and to unlock secrets of life and the universe. NASA is the only agency that can do that.

As CJS Chairman, I've directed NASA to launch humanity's first interstellar mission to that nearest earth-like planet on the 100th anniversary of Neil Armstrong setting foot on the moon. The commercial sector will be a vital part that effort.

I remain committed to ensuring that both NASA and the commercial sector have the funding they need to succeed, and that politics – from neither the left nor the right - is kept out of their work. My goal is to revolutionize the space program and keep America at the forefront so that NASA will be lifted above and beyond the glory days of Apollo.
Click here to watch my full remarks to COMSTAC.