Rep. Granger Supports National Defense Authorization Act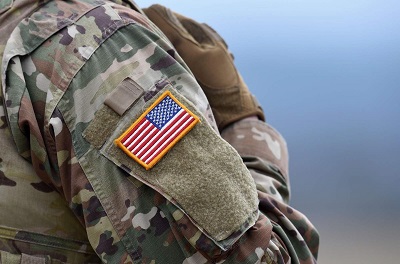 WASHINGTON – Rep. Kay Granger (R-TX), Republican Leader of the House Appropriations Committee, released the following statement after voting in favor of the Fiscal Year (FY) 2023 National Defense Authorization Act (NDAA), which authorizes funding for the Department of Defense and other national security programs. 
"The NDAA includes critical provisions such as a pay raise for servicemembers and policies to best maintain America's national security," said Congresswoman Kay Granger. "This bill stands up for civil liberties by rescinding the COVID-19 mandate the Department of Defense unfairly placed on servicemembers, which we all hope will reverse the dangerous recruitment problems DOD is currently confronting.  The NDAA also reaffirms the important and critical role North Texas plays in our national defense through continued investments in the F-35 Joint Strike Fighter and the V-22 Osprey aircraft. 
"At $45 billion over the President's Request for defense programs, this bill ensures the readiness of our military forces and provides them with a budget to match their courage and sacrifice. 
"My support for America's brave warfighters will never waver.  This bill continues the important investment in our military so that the United States will always have the lethal fighting force needed to protect our allies and defend the American people.  
Support for Texas' 12th District
Supports procurement of 2 V-22 Osprey aircraft produced locally in Fort Worth.
Supports procurement of 69 F-35 Joint Strike Fighters produced locally in Fort Worth.
Prohibits the retirement of Littoral Combat Ship USS FORT WORTH.
Servicemember Pay and Benefits
Authorizes a 4.6% pay increase for servicemembers.
Authorizes an additional $750 million to offset skyrocketing food and housing costs for servicemembers and families.
Extends military recruitment and retention bonuses and special pay.
Border Security
Supports National Guard deployments for border security.
Requests the Defense Department to help Homeland Security counter the flow of narcotics, human trafficking, and transnational criminal organizations at the Southwest border.
Requires the administration to strengthen law enforcement cooperation with Mexico and to improve multinational efforts on the judicial processes against cartels.
Servicemember Rights
Overturns the COVID-19 vaccine mandate and ends the discharge of servicemembers for failing to take the COVID-19 vaccine.
Defeated attempts to make women register for the Selective Service; impose diversity, equity, and inclusion agenda on the military; and spend Defense resources on climate change.
Reinforces the rights of parents of children attending Department of Defense schools to review curriculum, instructional materials, and disciplinary policies.
Countering China and Russia's Malign Influence
Authorizes over $11 billion to deter China and Russia, fully supporting training and operations, construction, and weapons deployment throughout the Indo-Pacific.
Mandates an assessment of China's attempts to expand its military presence and influence in Africa.
Requires U.S. bases in Europe to reduce reliance on Russian energy.
Prohibits U.S. military cooperation with Russia and expresses support for Norway and Sweden to join NATO.