Rep. Jackson Leads Letter Advocating for Texas' Farmers and Ranchers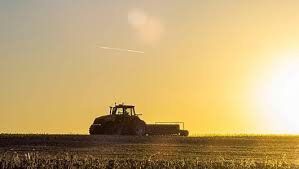 I sent a letter to Secretary Tom Vilsack recently regarding the Department of Agriculture's COVID-19 restrictions on Farm Service Agency (FSA) facilities. These facilities are currently operating at a DC-mandated limited capacity which prevents farmers and ranchers from accessing critical resources. The letter urged Secretary Vilsack to re-open these facilities so we can make sure farmers and ranchers receive the aid they deserve during these turbulent times.
I always enjoy talking with Texas' farmers and ranchers about what's working and what's not so I can best advocate for them in Congress. They have made clear to me that restricted access to FSA facilities has added burdensome bureaucratic hurdles to accessing federal resources from the Department of Agriculture. The Department's one size fits all approach to FSA office hours is not working and, in a place like Texas where COVID-19 cases are dropping and an increasing number of the population is vaccinated, it is unnecessary. Texas is open for business, and I urge Secretary Vilsack to follow this proven approach by re-opening our FSA offices.
The full letter can be found here. Co-signers include Congressmen Michael Cloud, Jodey Arrington, Louie Gohmert, Randy Weber, Pete Sessions, August Pfluger, and Tony Gonzales of Texas.