Rep. Roy Leads 7 Texans in Supporting Authorization of Non-Stop Flight from Military City USA to Nation's Capital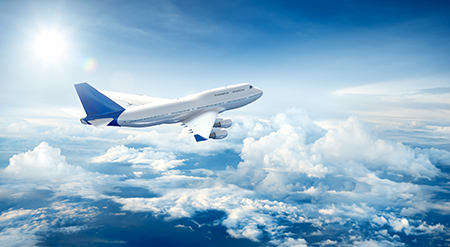 Rep. Chip Roy (TX-21) led a bipartisan group of 7 Texas House Members - including every Member of the San Antonio delegation - to the House Transportation and Infrastructure Committee in support of a legislative solution that secures a direct nonstop flight to and from San Antonio International Airport to Ronald Reagan Washington National Airport. 
"We intend to work in good faith toward a permanent legislative solution that ensures South and Central Texans and the men and women stationed in Military City USA can conveniently access our nation's capital," the letter says.  
"We are proud of the strong military and veteran communities located in the San Antonio region. In fact, San Antonio – the seventh largest city in the nation – and Bexar County alone are home to an estimated 80,000 active-duty service members and 159,000 veterans," the letter continues, "The San Antonio region's defense, veteran, and cybersecurity presence, in addition to its robust business community, have led to significant travel demand to and from the region and Washington, D.C. Unfortunately, there is no nonstop flight between SAT and DCA – the closest airport to both the Pentagon and downtown Washington, D.C... Securing a nonstop flight between DCA and SAT would promote national security and economic opportunity and make it easier for tens of thousands of veterans to be honored in our nation's capital."  
The letter was signed by Reps. Henry Cuellar, Monica De La Cruz, Greg Casar, Tony Gonzales, Joaquin Castro, Lloyd Doggett, and Al Green. 
Read full text of the letter here.