Rep. Roy's Statement on the IRS Reversing its Denial of Tax-Exempt Status to Christians Engaged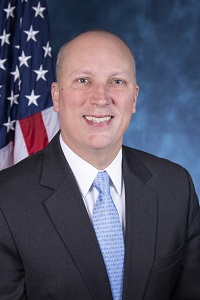 On June 25, I led a letter to IRS Commissioner Charles Rettig expressing concerns regarding the IRS's denial of tax-exempt status of Christians Engaged. Today, in response to the news that the IRS has reversed its decision and granted the Christian nonprofit tax-exempt status, I issued the statement below:
I am encouraged by the IRS's decision to reverse course and grant Christians Engaged 501(c)(3) nonprofit status, and I congratulate Bunni Pounds and First Liberty on this hard fought victory for religious freedom. I proudly led a letter, co-signed by 14 members of the House and Senate, calling out the blatantly biased, discriminatory, and flawed reasoning used in the IRS's initial denial of Christians Engaged's nonprofit application. While I welcome this reversal, the IRS staff responsible for the initial determination still must be held to account and should be terminated.
My letter to the IRS was signed by Senator Mike Lee, Senator Ted Cruz, Senator Marco Rubio, Rep. Jeff Duncan, Rep. Doug Lamborn, Rep. Louie Gohmert, Rep. Dan Bishop, Rep. Burgess Owens, Rep. Yvette Herrell, Rep. Daniel Webster, Rep. Ted Budd, Rep. Andy Biggs, Rep. Bob Good, and Rep. Lauren Boebert.
Full text of the letter is available here.