Rep. Roy's Statement on House Floor Vote for Amendment to Strike Funding for the United Nations Population Fund
by Chip Roy
on July 29, 2021 at 12:21 PM
---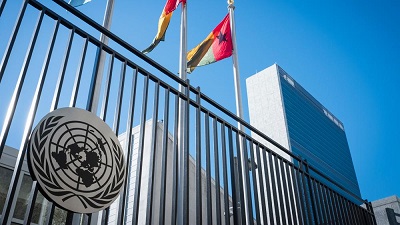 I issued the following statement after the House's vote on Amendment No. 29 (the Roy Amendment) to H.R. 4373 — an appropriations bill for State and Foreign Operations and other Projects. The amendment would have stopped taxpayer funding for the United Nations Population Fund (UNFPA):
Today, House Democrats rejected a commonsense amendment to stop funding an international organization that is openly complicit in China's inhumane, child-limit policies and publicly praises China's abusive population-control programs. American tax dollars should never directly or indirectly support taking of innocent human life through abortion or dehumanizing involuntary sterilizations, neither should they support our enemies. It is truly bewildering and disappointing that so many Democrats would vote to reopen the flow of taxpayer funds to a body that openly partners with the genocidal, America-hating Chinese Communist Party.
Read more about why the United States should not fund the UNFPA in my op-ed with Marjorie Dannenfelser of Susan B. Anthony List.

Read more about my legislation to strip the UNFPA of taxpayer funding.