Rep. Troy E. Nehls' Military Sexual Trauma Legislation Signed Into Law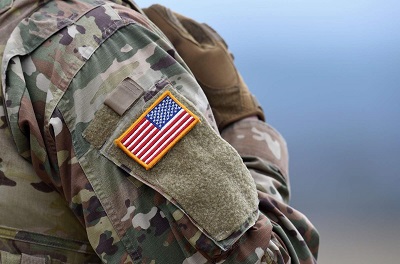 Legislation authored by Congressman Troy E. Nehls (R-TX-22) was signed into law after passing the U.S. Senate by Unanimous Consent last week. H.R. 6064 will improve the VA's Military Sexual Trauma (MST) disability exam process by requiring the V.A. to partner with the National Academies to complete a comprehensive review of the process. The bill would also require the VA to provide the House Veterans Affairs Committee and the Senate Veteran Affairs Committee with a report on any actions they plan to take as a result of findings and recommendations in the NASEM study. 
"I am proud that my bill has received broad bipartisan support in both chambers of Congress and has been signed into law," said Congressman Nehls. "It takes tremendous courage for survivors of military sexual trauma to come forward and submit a claim for compensation, so it is important that V.A. gets these claims right the first time."
Background:
On March 23, 2021, GAO issued a report which found that contract disability exams related to MST, traumatic brain injury, and Gulf War Illness were returned for correction at a 10% rate, which was twice the rate for other types of contract exams (which have a 5% rate of return).
H.R. 6064 passed the House of Representatives on a roll call vote of 414-2 on May 18, 2022, and passed the Senate by Unanimous Consent on December 19, 2022.
H.R. 6064 was cosponsored by HVAC Ranking Member Mike Bost (R-IL), DAMA Subcommittee Chair Elaine Luria (D-VA), Rep. Jack Bergman (R-MI), Rep. Jake Ellzey (R-TX), Rep. Mariannette Miller-Meeks (R-IA), Rep. Nancy Mace (R-SC), Rep. Tracey Mann (R-KS), Rep. Bill Posey (R-FL), Rep. Nicole Malliotakis (R-NY), and Rep. Gus Bilirakis (R-FL).