Sam Johnson Introduces Bill to Repeal Unfair Health Care Requirement for Returning-to-Work Wounded Warriors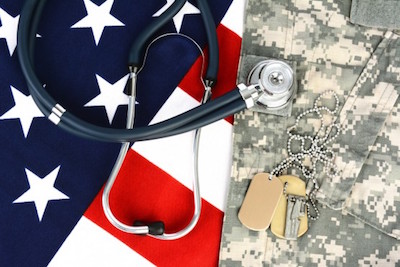 As Chairman of the Ways and Means Social Security Subcommittee, I introduced legislation to help wounded warriors who return to work have access to the affordable health care they deserve.  More specifically, the Health Equity and Access for Returning Troops and Servicemembers (HEARTS) Act would address an unintended consequence that affects veterans who are severely injured and qualify for disability due to their military service.   The HEARTS Act would repeal the requirement that these wounded warriors maintain – and pay for – Medicare coverage upon returning to work in order to keep access to TRICARE. 
Veterans' Affairs Committee Chairman Phil Roe, M.D. (TN-01) and Ranking Member Tim Walz (MN-01) joined me in introducing this bipartisan bill. 
I know what it's like to return home wounded after serving your country. During my 29 years in the Air Force, I spent nearly seven years as a POW in the infamous Hanoi Hilton.  I sustained injuries including a broken back, arm, and ribs as well as a dislocated shoulder.  The fact is that every American service member willingly makes a commitment to put life and limb on the line in defense of freedom.  In return, there is the promise that when they return home, they have access to quality, affordable health care.  Unfortunately, right now many of our most seriously injured military retirees eventually lose access to their traditional, affordable TRICARE and cannot regain it for years if they return to work.  This is wrong, which is why I'm introducing the HEARTS Act along with Chairman Roe and Ranking Member Walz.  It is the least we can do for our troops and veterans who protect our Great Nation and the freedoms we hold dear.  I thank Congressmen Roe and Walz for their dedication to helping our service members, and I hope to see this bill signed into law soon.    
"There is no duty more important than ensuring the men and women who have served our great nation have access to the care and services they have earned," said Roe. "I am proud to partner with my friends, two true patriots, Chairman Sam Johnson and Ranking Member Tim Walz, to introduce important legislation to address this serious issue affecting so many. I thank my colleagues for their service and leadership, and I look forward to working with them to move the HEARTS Act through Congress."
"Nothing should ever stand in the way of a veteran or wounded service member accessing the care and services they deserve," Walz said. "I am proud to have partnered with my close friends and colleagues Chairman Sam Johnson and Chairman Phil Roe to introduce this important legislation, which will help improve timely access to affordable care for those brave men and women. The HEARTS Act serves as an example of the good we can do for those who have served when we commit ourselves to bipartisanship and remain focused on improving the lives of veterans and their families."
Background: 
When service members return home, they are eligible for TRICARE.  They may also be eligible for Social Security Disability Insurance (DI) due to their injuries.  If service members qualify for DI, after two years they become eligible for Medicare benefits.  When retired service members become eligible for Medicare –based on age or disability – they are no longer eligible for traditional TRICARE.  Instead, they become eligible for TRICARE for Life, which serves as a supplement to Medicare.  However, in order to retain access to TRICARE for Life, service members must enroll in Medicare Part B, which has higher premiums than TRICARE.  
To make matters worse, even if these wounded warriors reenter the workforce and no longer receive DI benefits, they are required to remain on Medicare for eight and a half years in order to keep access to TRICARE for Life.  Meanwhile, other individuals who may have retired from the military for medical reasons but were not severely injured enough qualify for DI can maintain their TRICARE access at standard TRICARE rates.  
In short, the interaction between Social Security's disability program and the TRICARE program inadvertently ends up penalizing those wounded warriors who return to work after recovering from severe injuries.