Sen. Cruz Issues Statement on USDA Disaster Designation of Rio Grande Valley Counties
by Ted Cruz
on November 4, 2020 at 10:16 AM
---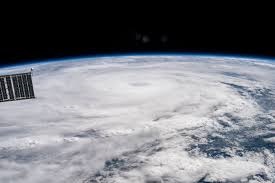 I recently issued the following statement applauding the United States Department of Agriculture's (USDA) designation of six Texas counties – Cameron, Hidalgo, Willacy, Brooks, Kenedy, and Starr – as disaster areas due to the severe weather caused by Hurricane Hanna:
I am grateful that Secretary Perdue and the USDA has granted the emergency request Sen. Cornyn and I issued in August. The devastation and property damage in these South Texas counties from Hurricane Hanna go well beyond the capabilities of the state and local governments, and due to the disruptions caused by the COVID-19 pandemic, this federal assistance is greatly needed to help these areas recover. Under this disaster designation, these six counties will now be eligible for emergency farm loans from the Farm Service Agency. This much needed assistance will help local farmers build back stronger in the face of extensive production loss resulting from these natural disasters.
BACKGROUND:
In August, Sens. John Cornyn (R-Texas) and I sent a letter to Secretary Sonny Perdue requesting the USDA designate eight Texas counties – Brooks, Cameron, Hidalgo, Jim Hogg, Kenedy, Starr, Willacy, and Zapata – as disaster areas following the devastation from Hurricane Hanna.